Why Use A Mortgage Broker
Having served customers in the Canadian mortgage industry for many years, we've seen all the common pitfalls — and some uncommon ones — of going it alone. But first, let's answer a question we frequently get asked, "What is a mortgage broker?"
Simply put, a mortgage broker works for your best interests in securing the best rate available on your loan. You've probably heard that obtaining mortgage pre-approval boosts your chances of getting an offer accepted, especially when you're competing with other potential buyers. Securing a mortgage loan is a vital part of purchasing a home.
More and more consumers in Canada are choosing not to work directly with mortgage lenders and financial institutions, instead choosing a qualified professional to represent their needs.
So, why use a mortgage broker?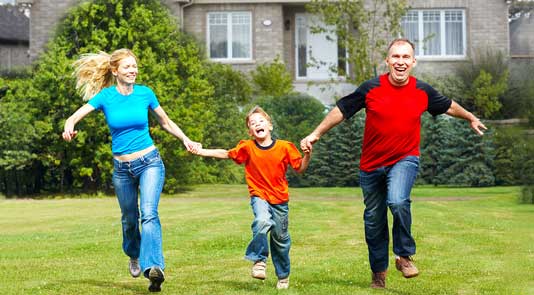 A mortgage broker is familiar with the industry, well connected with Canadian lenders and institutions in and works for you. Their experience gives them the ability to navigate the often complicated process of obtaining a mortgage loan, and the sense to help you make the best choices for your needs. Their network gives you a larger pool of mortgage interest rates from which to choose. Best of all, a mortgage broker works for your benefit and is fully invested in getting you the best possible rate.
It's true that working with a bank to secure a mortgage loan is something you can do directly through a mortgage lender or financial institution. Unfortunately, though, we've worked with many clients who have tried to do just that, and ended up regretting it for a variety of reasons. What's the benefit? Why work with a mortgage broker versus a bank?
Better Options
When you work directly with a mortgage lender, you have one option for interest rates — theirs. Mortgage brokers have relationships with a variety of lenders, giving you a wider range of choices, increasing your chances of securing the best rate available.
Customer Service
Most financial institutions are exactly what they sound like: institutions comprised of many employees who may have different values and goals. A mortgage broker, especially an individual or privately owned brokerage, is usually a smaller operation with a large network of relationships and resources to draw on for their customer's benefit. A mortgage broker is more likely to be invested in your success and satisfaction, getting to know you personally.
Convenience
Securing a mortgage isn't a quick process, because buying a home is a big decision. The process of getting a loan can be complex and even stressful. Hiring a mortgage broker who works for you and represents your interests can relieve the stress and make the process simple. They're able to take care of much of the legwork so that you don't have to.
Expertise
You're sure to have questions come up while looking for a mortgage lender and purchasing a home. An experienced and fully qualified mortgage broker will be intimately familiar with the process of securing a great mortgage loan, from beginning to end, and can give you confidence in making the right decisions for you and your family along the way.