A Construction Mortgage Can Provide The Financing For Your Dream Home
Building a House? A Construction Mortgage is the Perfect Foundation
Getting your dream home may mean building it from the ground up, or remodeling an existing structure. Either way, you will likely require a construction loan.
A mortgage broker knowledgeable in construction financing can help you to get the dream home you desire. Approval for this type of custom loan is contingent upon a number of factors, and it helps to work with someone that understands the process.
We Have the Experience to Get You Approved
Brokers For Life has the expertise to broker construction mortgages for Ontario, Alberta, BC, Saskatchewan and Manitoba. We'll shop the top lenders and banks in your area, to get you a great mortgage rate. Best of all, our services are paid for by the lender — so you pay $0.
The financing you obtain can help with hiring an architect, managing the aspects of home construction, paying for a general contractor and paying for building permits.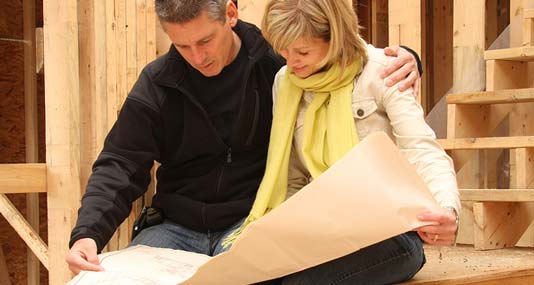 Different Types Of Construction Financing
When it comes to obtaining construction financing, it helps to know the different types of loans available. Whether you are building a luxury, or more basic, home for your family to enjoy, it's important to select the right type of financing.
All-in-one construction loan: A simple construction loan that offers one rate for both the construction process and the financing that comes at the end. These loans tend to be for a one-year term of construction and may incur penalties for going over that time limit.
Purchase Plus Improvements: We now offer up to $100000.00 in improvements for this type of mortgage. This loan allows you to buy a home that needs some tender loving care. It takes a bit of work to get contractor quotes and you need to have some sort of temporary financing to do the work as you get paid back at the end of each section completed. Some contractors will proceed if your lawyer confirms in writing that the funds are available at completion.
Brokers For Life Can Get Your Construction Mortgage Approved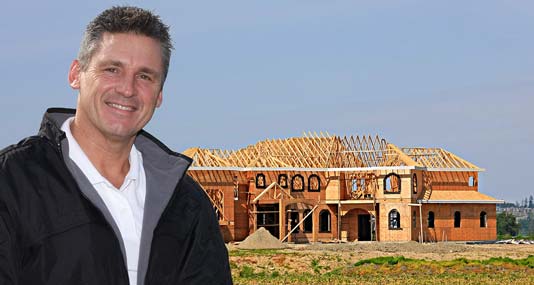 Getting a construction loan can be a challenging and complex process. Using an experienced mortgage broker can help you get approved quickly, with a great interest rate, so you can lock in your costs and "break ground" sooner.
Brokers For Life is very experienced with customized mortgage loans like construction mortgages. Our team can quickly shop the top lenders and banks, and get you approved with the right mortgage for your financial needs. We'll answer all your questions and keep you updated through the whole process.
Many of our customers use our service multiple times, for a variety of custom loans and mortgage services. Contact a local mortgage associate to get started with your construction mortgage.