If you've reached a certain age and want to generate some extra income for retirement, or to take the trip of your dreams, then you should consider a Canadian reverse mortgage. Different from a home equity line of credit, this is a mortgage loan that you can take out on your home if you are 55 years of age or older.
How Does a Reverse Mortgage Work?
Think of it as a savings account with funds available for you to utilize in the form of your home.
The terms are simple: you take out a mortgage on your home and use the funds for whatever you would like, as long as you live in the home. The loan can be for up to 55% of your home's current value, and you need to pay off any outstanding loans secured by your home first. Any money left over being yours to spend as you wish.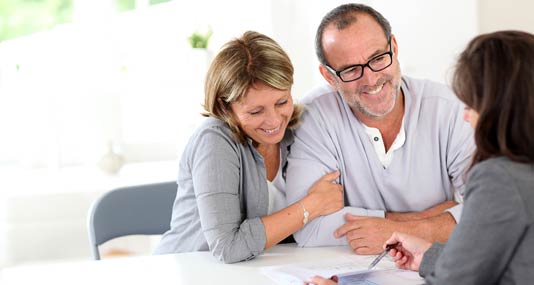 Should you decide to move, the terms of the mortgage will come due. Otherwise, you never worry about making a mortgage payment. A tax-free option, this mortgage loan is paid upon your passing, when you sell the home or if you reach a point where it is no longer your primary place of residence.
Ready to apply? Contact a local Brokers For Life mortgage associate for a consultation. Our services are paid by the lender, so you pay $0 for our time.
Is A Reverse Mortgage Right for You?
If you are 55 years of age or older, and want some extra money to enjoy in retirement, a reverse mortgage might be the right strategy for you.
Brokers for Life can answer your questions and look at your financial situation to ensure that this mortgage strategy is right for you. If you are comfortable with your monthly budget, but could use some money for something special and plan to live in your home permanently, then a reverse mortgage might be a perfect way for you to access your well deserved home equity.
Ready To Apply? Have Questions? Brokers For Life Can Help
So you've decided that a reverse mortgage might be the right option for you and want to proceed. Or, perhaps you have some questions.
Brokers For Life can answer your questions and quickly shop the top lenders and banks in your area to get you the best rate on your reverse mortgage. We care about our customers and will work hard to make sure you are comfortable with the entire process: from the initial meeting through the approval process, and even if you have questions afterwards. This is the Brokers for Life difference.
Find out more about Brokers for Life and then contact a mortgage associate to discuss if a reverse mortgage is right for you.
Apply for Reverse Mortgage in Calgary