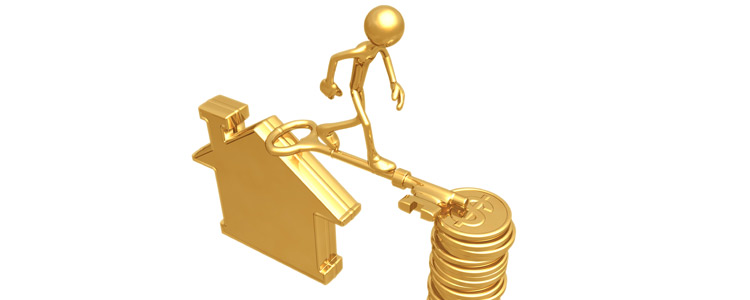 Bridge Financing in Edmonton — Quick Loan Processing at Lowest Rates
How Bridge Financing Works?
Basically the process works like this the lender would advance the second mortgage and the remainder of any down payment to the new home and basically lean the existing sale to ensure that they recover the money lent for down payment. It can guarantees a smooth transition from one property to the next and takes away the head ache that can occur of trying to close two properties on the same day.
Bridge financing also involves making sure that the existing properties sale has all of its conditions met. The bridge financing lenders in Edmonton vary in how much money the will lend and how long they will lend that money to you. There is a cost to use this service and each lender may vary in the cost of bridge financing, some will be prime plus 2% and as high as prime plus 5%.
The good news is that all you are actually Bridging is the portion borrowed for the down payment on the property and your new mortgage starts before the sale of the existing home is completed. When you Bridge finance you are actually at some point carrying two mortgages. With that said sometimes the existing home doesn't close on time or in the odd case doesn't close at all so you may be responsible for two mortgages for longer than you planned and therefore paying the mortgage and the interest on the bridged loan.
How to Apply for Bridge Finance in Edmonton?
Applying for bridge financing in Edmonton is usually a simple task, one we make sure that it is noted to the lender when we apply for the new mortgage so that the proper documents can be dispersed to the lawyers. The lawyer then make sure that the proper registration is applied to both properties ensuring that the lender is covered for all of their costs and that titles reflect those charges.
The mortgage broker is responsible to alert the lenders that you require the bridge financing and should ensure that in the commitment from the lender that the bridge financing is noted so that it will be sent to the lawyers. The mortgage broker should also make sure all documents from the sale of your house reach the lender as well, this guarantees that there are no delays when you are moving to the new properties.
At Brokers for Life we train our team to work on these Real Life Mortgage Solutions and bridge financing is one of those solutions that we offer in Edmonton.
Fill the form below to contact a local mortgage associate in Edmonton today, to discuss your bridge financing needs.